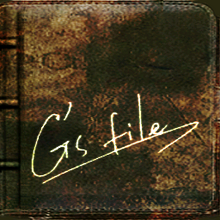 G's file is a field journal owned by AMS special agent G. It documents various biologically-engineered creatures produced by DBR Corporation financier Caleb Goldman. After being injured in a citywide incident on February 26, 2000, G gave the journal to partners James Taylor and Gary Stewart.
It serves as a gameplay mechanic in The House of the Dead 2, showing the weak points of each boss encountered.
Creature entries
G's file contains the names and type numbers of each of the six bosses in The House of the Dead 2, along with a weak point diagram. This information is shown to the player before every boss battle.
Community content is available under
CC-BY-SA
unless otherwise noted.