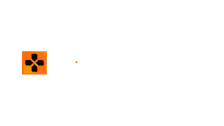 MegaPixel Studio (also known as MegaPixel Studio S.A in Poland) is a French[1] video game developer that was officially launched in 2019. The year before, the studio collaborated with MadMind Games to port the dark fantasy survival horror video game Agony.
MegaPixel began working with Polish game developer and producer Forever Entertainment in designing the upcoming Panzer Dragoon remake, simply titled Panzer Dragoon: Remake. The game was officially released March 26th, 2020 for the Nintendo Switch.
On October 3rd, 2019, Forever Entertainment tweeted their confirmed plans to remake The House of the Dead and The House of the Dead 2, with MegaPixel on board as the developer.[2] Release dates and console ports have yet to be announced.
References
↑ "Exclusive: Panzer Dragoon Remake interview with Producer Benjamin Anseaume". segabits.com (February 5th, 2020). "...it was revealed that a little-known French-based publishing company and development house MegaPixel Studio were set to release remakes of Panzer Dragoon..."
↑ "Forever Entertainment plans to remake The House of the Dead 1 & 2 to modern consoles for 2020" (September 26th, 2019). "Forever Entertainment, the Polish publisher that has collaborated with SEGA with rebooting other classic titles such as Panzer Dragoon, will be remaking The House of the Dead 1 & 2 with MegaPixel Studio as the developer for the games.."
Community content is available under
CC-BY-SA
unless otherwise noted.