The following is a comprehensive timeline of all events taking place in the main House of the Dead series. All games that are not yet officially confirmed to be set in the same universe (The House of the Dead: Overkill and Zombie Revenge) are ignored. The timeline spans 139 years, chronologically beginning with The House of the Dead and ending with The House of the Dead III.
The birth dates of several characters have been determined based on their ages provided in print media, and year in which the game they appear in takes place. To limit speculation, characters whose ages and birth dates have not been revealed are excluded. Sources are provided to confirm any information stated herein.
1880-1990s
1880
1947
1960s (?)
G is born (is approximately 35 to 40 years old in The House of the Dead, which takes place on December 20th, 1998, and believed to be in his 50s during The House of the Dead III, which takes place on October 31st, 2019).[3][4]
1965
1966
1969
1971
Amy Crystal is born (29 years old in The House of the Dead 2, which takes place on February 26th, 2000).[5]
1976
Gary Stewart is born (24 years old in The House of the Dead 2, which takes place on February 26th, 2000).[5]
Late 1990s (?)
1998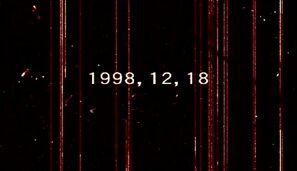 October 17th - Several DBR personnel are reported missing at the Curien Mansion, which houses Curien's laboratory.[17]
December 18th - Contact is lost with a special operatives team who are investigating Curien.[8] Thomas Rogan, an agent of the government organization AMS, receives a panicked phone call from his fiancée, DBR researcher Sophie Richards.[18]
December 20th - The government organization AMS sends agents Thomas Rogan and G to investigate the Curien Mansion. They fight and kill scores of Curien's biologically-engineered creatures. Curien is killed by Magician when confronting the agents. Rogan and G destroy Magician, who prior to exploding warns that the ordeal is not over.[19] The events became known as the Curien Mansion incident.
Undated
Rogan and Sophie marry.[20]
Goldman visits the Curien Mansion, presumably taking Curien's research with him for his own agenda.[21]
1999
Lisa Rogan is born (20 years old in The House of the Dead III, which takes place on October 31st, 2019).[22]
2000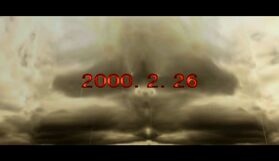 February 26th - Goldman, seeking to regulate populations in order to protect the life cycle, masterminds another creature-related incident in a European town. AMS agents James Taylor, Gary Stewart, Harry Harris, and Amy Crystal evacuate the populace. Goldman's creation designed to rule over humanity, Emperor, is destroyed. Goldman himself cryptically warns of a "successor" before committing suicide.[23]
2002
Undated
The national government announces that they will funnel "all available resources" in order to eliminate the creatures, which are causing incidents worldwide.[16]
2003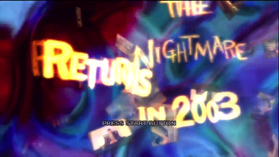 Now-veteran AMS agent James Taylor and rookie Kate Green battle another creature infestation in a city. They discover that Goldman masterminded the incident well before his death, and plans to launch nuclear missiles in order to revert humans to their "natural state". The World, Goldman's successor to the Emperor, awakens in the opening of "Pandora's Box". Realizing that the World will never die, James sets his PDA to self destruct, sacrificing himself in the resulting explosion to destroy the creature. Goldman leaves a final message on his computer, claiming that "hope is such a splendid thing".[24]
Somewhere, Thornheart sits in an office, remarking that Goldman was "soft" to humans and that there is another Pandora's Box.[25]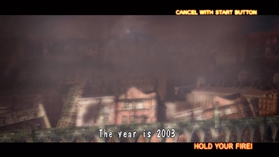 Sometime after James' death, Kate teams up with G to fight the creature infestation back to its source, encountering a revived Magician in an unidentified building. Magician attempts to open the second Pandora's Box, but him and the box are destroyed by a thrown grenade.[26]
In the Magician's incubation chamber, Thornheart claims that while Pandora's Box is closed, Wheel of Fate cannot be stopped.[27]
2006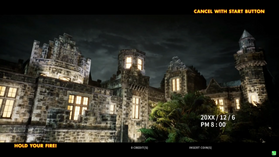 December 6th - Thornheart orchestrates an incident in Scarecrow Manor, utilizing creatures in order to carry out a plan known as "Noah's Ark". Kate Green and James' brother Ryan investigate. They defeat Thornheart's creation, Moon, but Thornheart escapes and begins producing more creatures.[28][29]
2019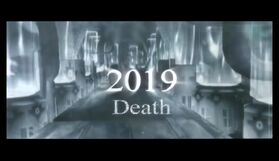 Worldwide incidents cause civilization to fall and the AMS' to be disbanded.[4] Survivors identify the EFI Research Facility as the source of the world's collapse; the government sends Thomas Rogan to investigate.[16]
October 17th - Contact is lost with Rogan during his mission into the facility.[16]
October 31st - Two weeks later[30], Rogan's daughter Lisa and G fight into the facility in search of him. They discover a now-cured Daniel, who Rogan claims saved him. Daniel and Lisa enter a chamber where Wheel of Fate is held; Daniel reveals that the creature is actually his father. The two defeat Wheel of Fate, who laments world overpopulation before exploding.[24]
Sometime after, Thornheart limps into Wheel of Fate's chamber, grabbing a gene and remarking that Curien did not understand its "true purpose".[31]
References
Community content is available under
CC-BY-SA
unless otherwise noted.