This wiki contains unmarked SPOILERS. This is your only warning. Read at your own risk!
Welcome to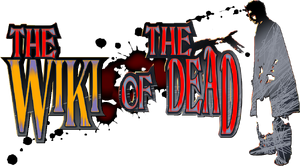 It feeds on your fear.
Don't go in the house --- alone!
Explore The House of the Dead, Sega's horror media franchise! 385 articles have been made since May 31st, 2008. This wiki is for public use. Anyone with a registered account can edit!
---
Policies • Staff • Editing FAQ • Help • Leaderboard • Blogs
Series Information
Games
Featured Article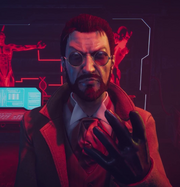 Dr. Curien (キュリアン博士, Kyurian-hakase?) was a genetic engineer and the research director of the DBR Corporation. He is the main antagonist of The House of the Dead and its 2022 remake, and the resurrected final boss of The House of the Dead III.
The Wiki of the Dead Affiliates:
The Website of the Dead (Forums) • The House of the Dead Speedrunning Discord • Magician-Fan-Club (DeviantArt) • Time Crisis Wiki • Panzer Dragoon Wiki