This wiki contains unmarked SPOILERS. This is your only warning. Read at your own risk!
Welcome to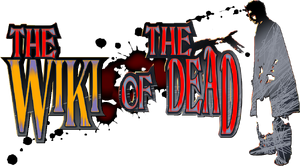 It feeds on your fear.
Don't go in the house --- alone!
Explore The House of the Dead, Sega's horror media franchise! 338 articles have been made since May 31st, 2008. This wiki is for public use. Anyone with a registered account can edit!
---
Policies • Staff • Editing FAQ • Help • Leaderboard • Blogs
Series Information
Games
| | | | | | | | |
| --- | --- | --- | --- | --- | --- | --- | --- |
| | | | | | | | |
Featured Article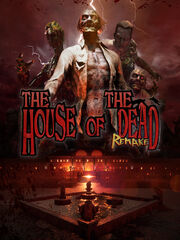 The House of the Dead: Remake (ザ・ハウス・オブ・ザ・デッド:リメイク, Za hausu bbu za Deddo: Rimeiku?), stylized on some websites as THE HOUSE OF THE DEAD: Remake, is an upcoming remake of the 1996 Sega rail shooter The House of the Dead. It will be developed by MegaPixel Studio, financed by TA Publishing, and published by Forever Entertainment. The game was revealed on April 14th, 2021 and is scheduled to release later this year on the Nintendo Switch.
Like the original game, the remake is set in December 1998. Driven mad by his research, Dr. Curien releases hostile biologically-engineered creatures in his mansion. Players control AMS agents Thomas Rogan and G, who must dispatch the threat and rescue Curien's staff, including Rogan's fiancée Sophie Richards.
The Wiki of the Dead Affiliates:
The Website of the Dead (Forums) • Magician-Fan-Club (DeviantArt) • Time Crisis Wiki • Panzer Dragoon Wiki